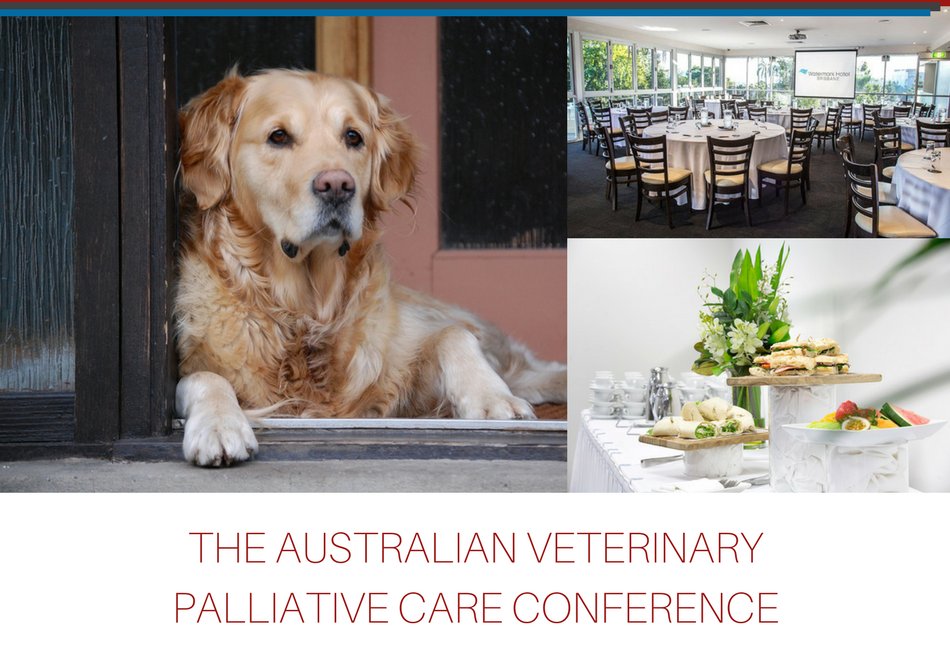 'Fostering Excellence in Palliative Medicine'
Palliative Care is one of Veterinary Medicine's most rapidly advancing fields. As developments in preventative medicine allow our patients to live longer, more families are looking for options to improve quality of life and help them navigate decision making. This year, we are are bringing together Australia's leading voices on veterinary palliative care for an innovative one-day conference. This inaugural event aims to begin the conversation around best practice palliative care and encourage more practitioners to think about integrating this special area of care into daily practice.
2018 Speakers
Dr Anne Fawcett – QOL assessment and ethical decision making at end of life
Dr Jackie Campbell – A palliative approach to pain
Dr Kathleen O'Connell – Palliative care in the terminal cancer patient
Brooke Marsh – Managing the geriatric patient – a physiotherapy perspective
Rosie Overfield – End of life conversations: supporting clients through grief and loss
Download the 2018 Conference Program.
Conference Details
Date: Saturday 19 May 2018
Venue: The Watermark Hotel, Brisbane QLD
Cost: Full Day Registration $295 per person (includes all proceedings, morning and afternoon tea, hot lunch, venue parking and discounted accommodation options).
Please note, numbers for this event are limited. For all conference inquiries please contact our conference partner Sunset Home Veterinary Care.
Register to Attend Below